We provide Training in different software that you need your employees to be trained in. Some of the software that we provide training includeJoomla, WordPress, Drupal for Website Design and Development, Software Development, Web Programming,Graphics Packages for exampleAdobe Photoshop and other programming languages for example PHP, CSSS, HTML. Other software are like Aruti HR & Payroll system and for
the hotel we have a best hospitality Solutions eZee PMS and lastly we have Jazler, RCA and Wide Orbit for radio automation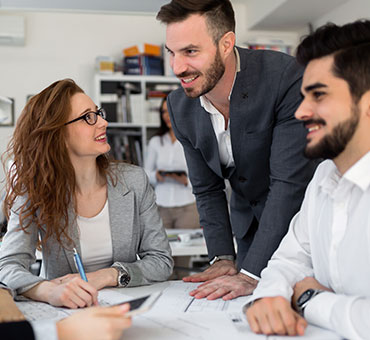 Our expert training consultants understand the demands of today's global business environment and are ready to demonstrate a solution that will dramatically increase productivity. Contact the world-class team at Amovate today to address your current corporate training and development challenges today.