About Us
We help business teams to be productive & creative
We have a smart solution for each IT challenge We are a group of people driven by innovative trends in technology to develop end-to-end solutions with a budget-friendly approach. Our goal is to be the most promising ICT outsourcing company in Tanzania. The company is nurtured by a group of passionate individuals all of who are tech-savvies and crazy for excellence. We thrive to serve brands and businesses with all that they require to progress with respect to information and communication technology. We plan and execute your venture into a huge success.
If you're in a hurry, Quickly call us.
Our supporters are
24/7

and will help you asap.
How We Work
How Assist your Business
Amovate play an important role in the modern economy & often experience significantly higher pay than other industries. A Digital solutions have transformed the world's for web applications.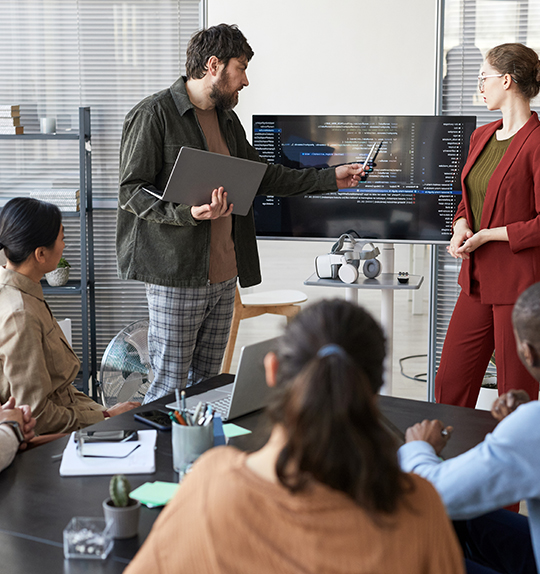 Connect with Us
Contact us via given details to book appointment
Discussion
We will set up meeting with experts for you.
Execute & install
Experts will execute IT service technical plans real
99.9% Customer Satisfaction 
based on
300+
Reviews and
200
 Objective Resource   

FAQ
Get the Solution Of Your Common Queries
Meet Our Team
Excellent Team Of Experts IT
Every IT team is different, based on the culture and needs of its company, the experience and skills of the team members and the types of systems on which they are working.